Revolutionize Your Creative Process
In the preproduction process of making films, cineDESK is a new tool for facilitating scene blocking and staging for previsualization. Directors, cinematographers and production designers can collaboratively explore how space, light, props and acting will be translated into cinematic sequences.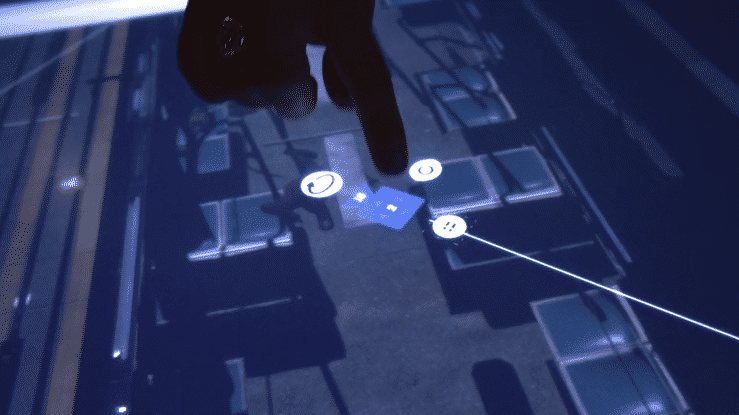 The positions and movements of the virtual actors and virtual camera(s) in the 3D space are rendered in real time into 2D images with the help of the Unreal Engine.
Creative Collaboration
The great advantage of working with cineDESK is its collaborative potential. The director, the DoP, the production designer and further crew members can work together to find the optimum visualization.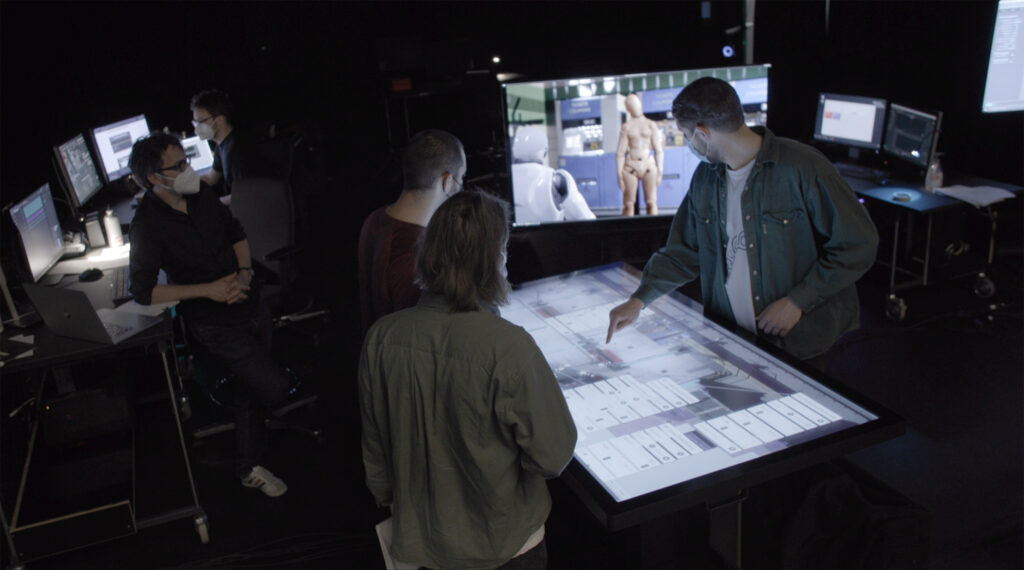 ZHdK Copyright
The current version of cineDESK, based on Unreal engine and a touch-screen interface, has been developed by Norbert Kottmann and Valentin Huber in 2021/22. The copyright owner is the Zurich University of the Arts ZHdK.
---
FIND OUT MORE ABOUT
VIRTUAL STAGING
PHYSICAL STAGING
HOW TO USE cineDesk in teaching
HOW TO GET cineDESK
and
WHO'S BEHIND cineDESK

---